About Dover, NH
Dover is a charming and walkable town with a downtown area that features tree-lined streets, unique shops, and restaurants housed in beautifully restored historic mill buildings. There are also some fun and exciting attractions in the area, such as the Children's Museum of New Hampshire.
Dover offers a lot of great features, such as an outstanding K-12 school system, a plethora of parks, and top-tier medical facilities, including the Mass General Brigham Wentworth-Douglass Hospital. The residential real estate in Dover offers a diverse range of options, including new construction homes, older single-family homes, multi-family homes, condos, and even developable land.
While Dover has its roots as a riverfront mill town, the city has transformed over the years, dedicating resources to the revitalization of these buildings. This includes the creation of newly renovated residential condominiums and apartments, which adds even more options for those seeking housing in this lovely town. Overall, Dover offers a lot of great benefits for those in search of a new home in New Hampshire. With its wide range of real estate options, exceptional amenities, and charming downtown area, it's no wonder that Dover has become an increasingly popular destination for those looking to relocate.
One-Click Dover Real Estate Searches
Single Family Homes | New Construction Homes | Condos | Multi Family Homes | Land | Waterfront
Be sure to register for a free account so that you can receive email alerts whenever new Dover, NH listings come on the market.
Dover NH Homes For Sale
Dover NH Real Estate for Sale by Price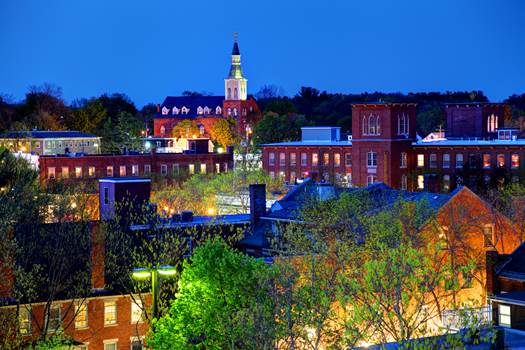 One of the great advantages of Dover real estate is that it provides an excellent alternative to the high prices found in Portsmouth and other Seacoast communities for homes with similar styles and sizes.
Dover Neighborhoods
Dover new construction homes, neighborhoods, condminium and townhome commuties include: 153 155 Locust Street, 191 Washington Street, 25 School Street, 32 Grove Street, Alden Woods, Arbor Woods, Atkins Court, Bellamy River Village, Bellamy Woods, Breakwater At Little Bay Marina, Briarwoods Estates, Brickyard Estates, Catherineberg, Cedar Cove Apartments, Cochecho Woods, Cocheco Court, Copley Commons, Copley Commons Dover, Cornerstone Crossing, Cricket Brook, Cricklewood, Cricklewood On The Bellamy, Cullen Bay, Davis Farm, Dover Bluff, Emerald Woods, Ezra's Green, Fairway Meadows, Fords Landing, Garrison Cove, Gilman Street, Governor Sawyer House, Greenfield Common, Haven Farm At Alden Woods, Haven Farms, Hemlock Forest Townho, Heron Cove, Hidden Valley, Indian Ridge At Dover, Knox Marsh, Lika Drive, Lundy Point Drive, Mathes Hill Subdivision, Meadowood Of Dover, Overlook At Dover Point, Picnic Rock Farm, Pointe Place, River Run, Rosanna Drive, Schooner Landing, Singh Drive, South Dover, Spruce Acres, Stiles Farm, Sunnybrooke, Tamarack At Dover, Taylor Estates, The Landings On Dover Point, The Lofts At Pointe Place, The Overlook At Dover Point, The Paddock, Thornwood Common, Tideview Estates, Townsend Place Condos, Trestle Way And Footbridge Lane, Village At Bellamy Common, Washington Highlands, Washington Square, Whittier Hill, Wingate Cove, and Wyndbrook At Dover.
See what your home is worth in the current market, instantly.
The market has changed. See how much your home would sell for today. 100% Free.