Rye, NH Real Estate & Homes For Sale
Discover a comprehensive selection of properties available for purchase in Rye, New Hampshire. Explore waterfront homes situated along prestigious Harborview Drive and the highly coveted Harbor Links Estates at Wentworth by the Sea Country Club. Explore the timeless bold oceanfront estates of the Rye Beach District, Rye Harbor, and Straws Point. View reimagined beachfront homes along Old Beach Road, or seek out your dream beach home on Jenness Beach or Wallis Sands Beach. Take advantage of the diverse range of home styles available, including classic Capes, and century old farmsteads nestled along stonewall-lined roads, impeccable Colonials situated in Rye's well established neighborhoods, and luxury residences found in more recently developed communities such as Whitehorse Farm and Stoneleigh Preserve. With such a broad spectrum of options, you're sure to find a property that meets your unique preferences and needs.
Explore the current inventory of homes for sale in Rye, NH, listed below. For additional information on any of the properties that catch your attention, simply click on the "Ask a Question" button located on the property details page. Our team can assist with scheduling property tours, providing disclosures, reviewing past sales history, and sharing information on recent nearby sales and listing prices.
To stay informed about new Rye, NH listings as they come onto the market, be sure to register for a free account and opt-in for email alerts. Whether you're a first-time homebuyer in New Hampshire or a seasoned Seacoast resident, our experienced team can help you find the perfect property to fit your unique needs and preferences. Contact us today to start your search.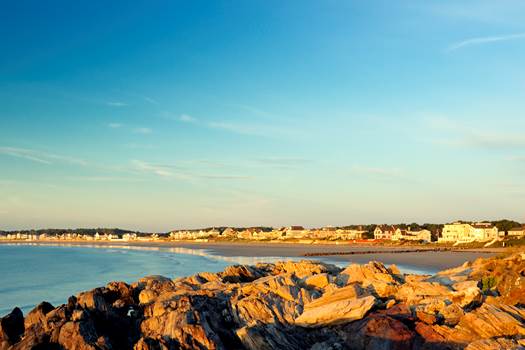 Rye and Rye Beach are highly regarded for their historic oceanfront estates, several miles of picturesque Atlantic coastline, charming neighborhoods, and a serene way of life, all while benefiting from an array of excellent amenities located just a few minutes away. Moreover, the stunning beauty of Rye's eight miles of coastline is complemented by the captivating view of the Isle of Shoals, an assemblage of historic islands located just offshore. Visitors can explore seaside nature trails, indulge in picnic areas, and discover the Seacoast Science Center at the scenic Odiorne Point State Park. Local residents and visitors can also take advantage of Abenaqui Country Club, Wentworth By The Sea Country Club, and Wentworth By The Sea Marina, among other excellent amenities. Additionally, numerous beaches including Wallis Sands and Jenness Beach offer opportunities for relaxation and enjoyment. The area is also home to several highly acclaimed restaurants such as Petey's, BG's Boathouse, Atlantic Grille, and The Carriage House, all of which are highly favored by both locals and tourists alike.
Rye, NH is home to several schools that provide high-quality education to students of all ages. The Rye Elementary School is a public school that serves students from kindergarten through grade 5. The school has a student-teacher ratio of 11:1, which ensures that each student receives individualized attention.
Rye Junior High School serves students from grades 6 to 8. The school provides a range of academic and extracurricular programs that foster academic excellence, personal growth, and social development.